Louisiana Tech University Men's Basketball Internship
As their first intern, they needed a person who could specialize in creating promotional graphics for potential recruits. Graphics that could be used to encourage players to visit the school in an effort to recruit them for the team. 
Along with graduate managers, I was able to create graphics for 4 players that were interested in the Bulldog program. I was also able to create presentations for online recruiting, game day itineraries for current players, and was given the opportunity to design some social media graphics for their official Twitter page.
________________________________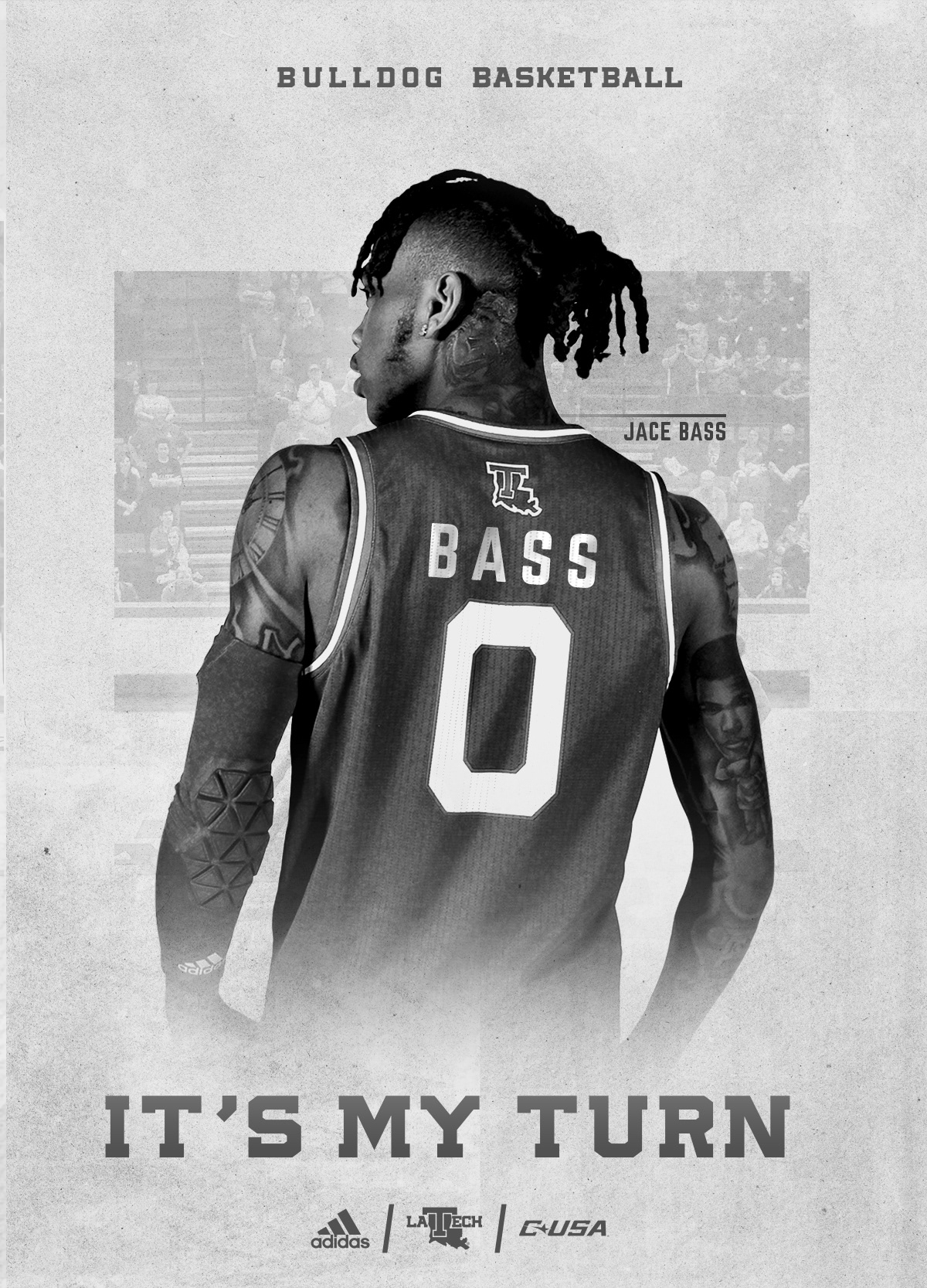 IN-HOUSE MARKETING MATERIALS
The Unofficial Louisiana Tech Golf poster was created to experiment with branding and to learn skills in photoshop. I wanted to pick a sport that was a little underrepresented with graphics that could generate more buzz. I took the players with the highest placements on the team and made them the focus to commemorate them.