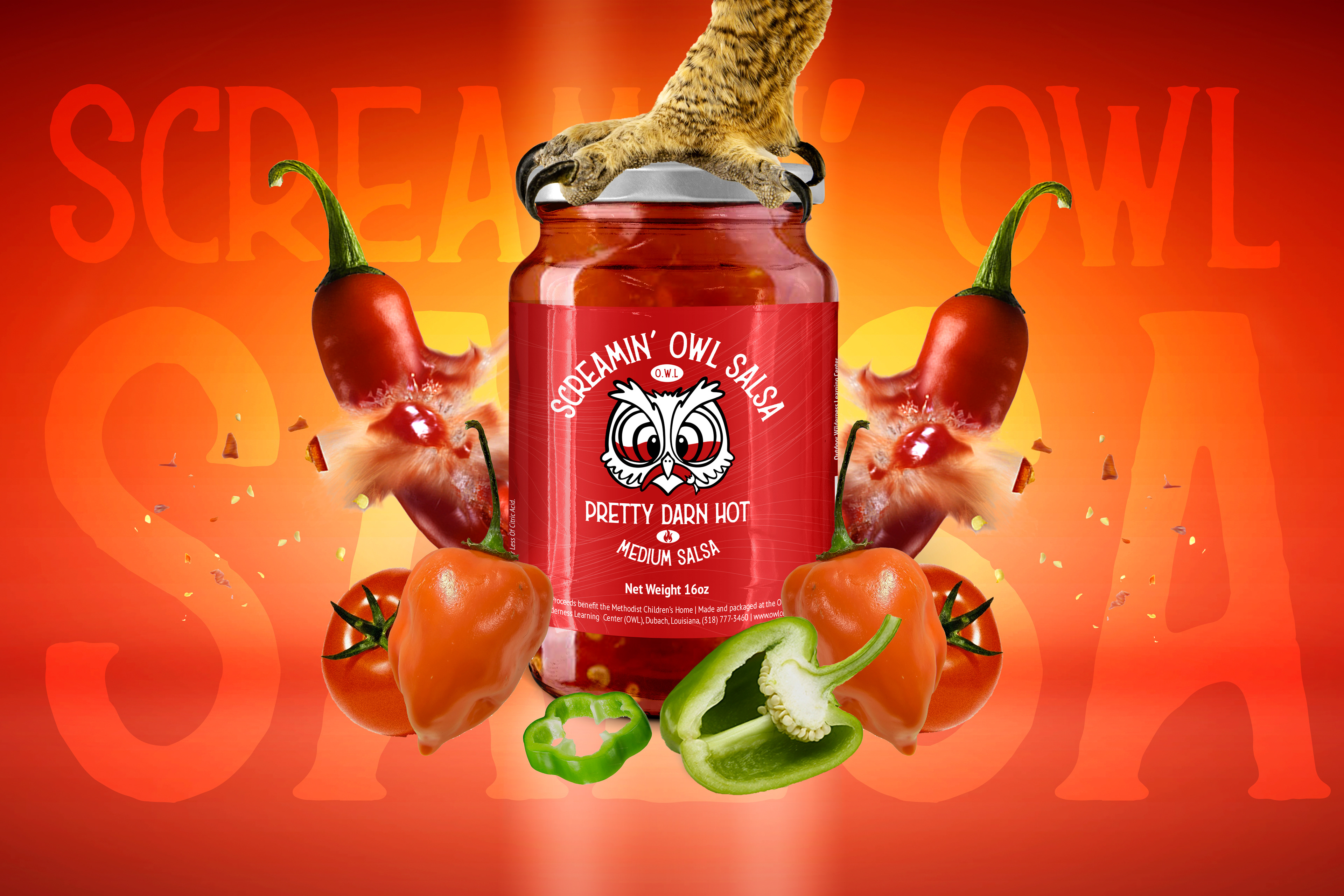 The OWL Center (Outdoor Wilderness and Learning Center) reached out to a couple designers who could revamp their salsa labels. These salsa labels were the face that helped bring in money that benefited the Louisiana Methodist Children's Home. Unfortunately, my concept was not chosen, but I learned a lot about type layout and devising a marketing plan for a product.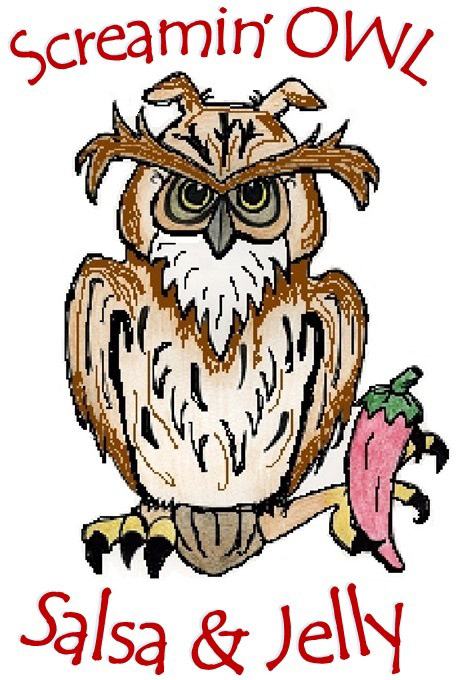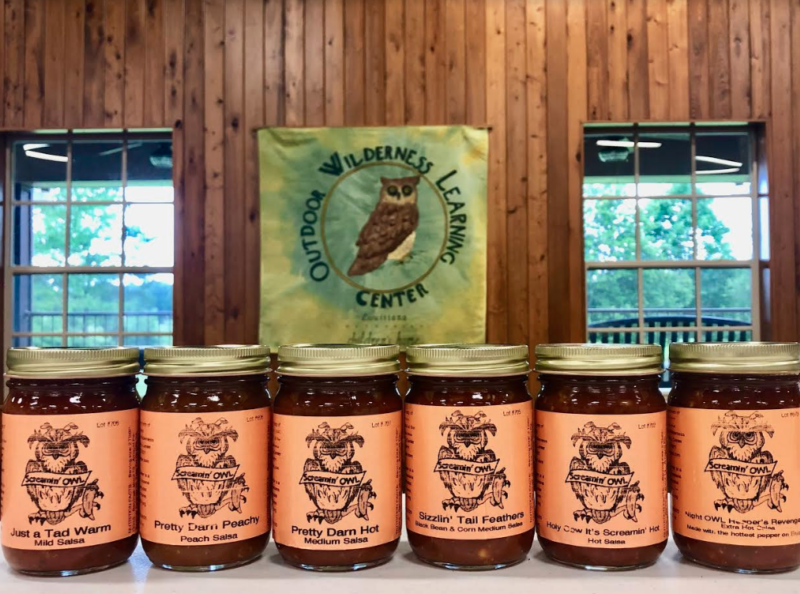 The OWL Center HAD A VERY COMPLEX LOGO AND IMAGE ON THEIR PRE-EXISTING LABEL. Their needs were for a new and more modern logo that could work with a single or double color printer. Not only did information need to fit on the label, but it needed to be able to fit in a circular format as well. after speaking with one of the workers, we helped narrow down sketches (found below) and work with the direction they gave me.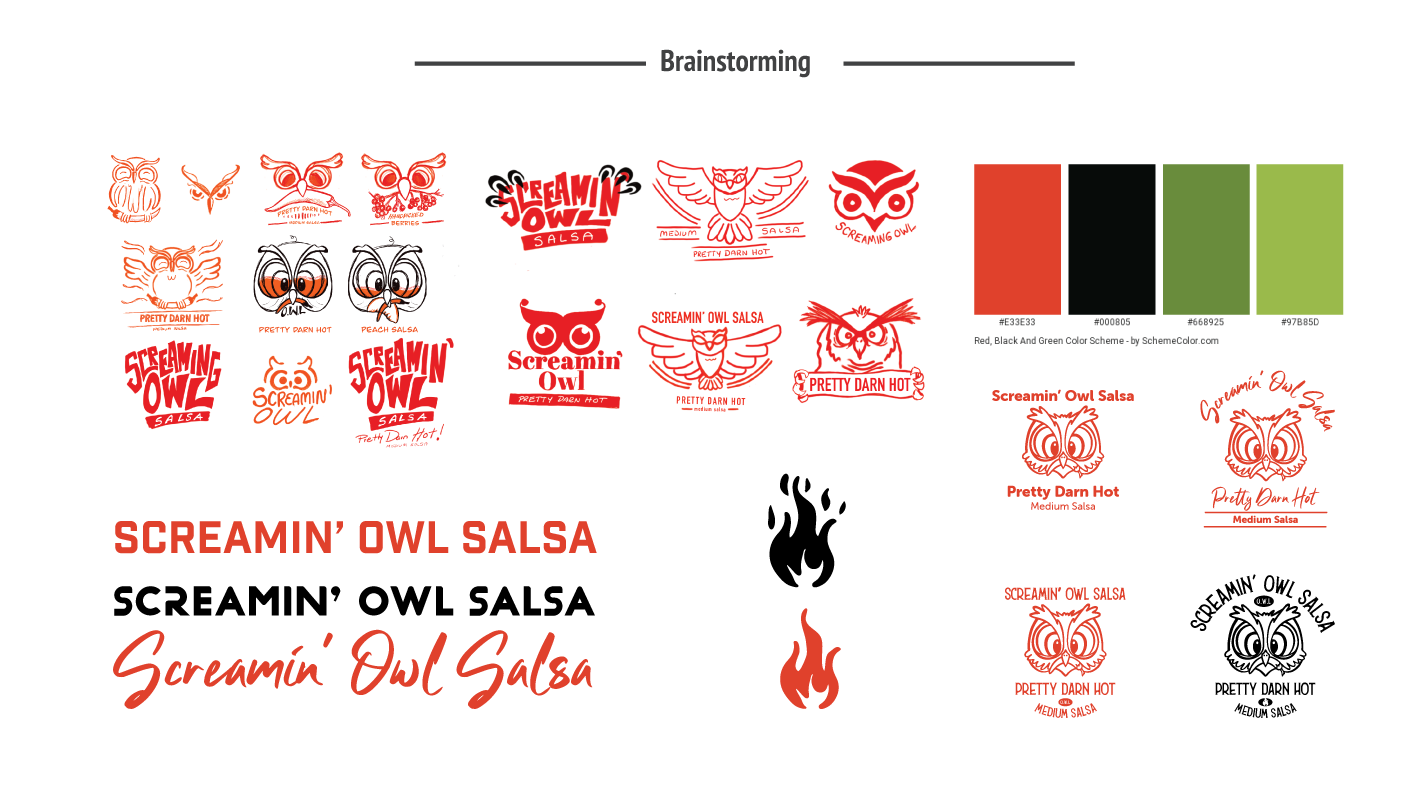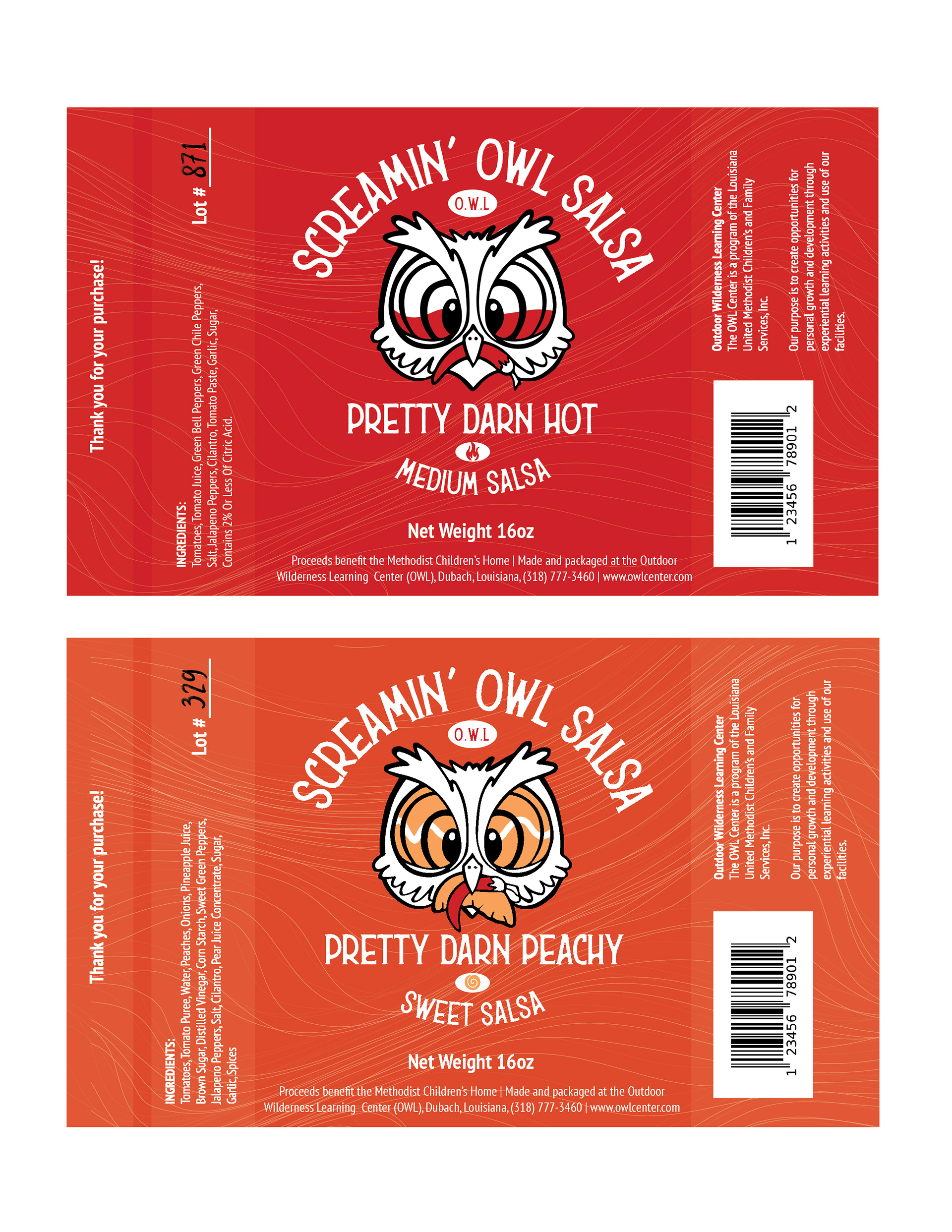 I wanted to create an advertising piece that was captivating to the viewer and lived up to its own name. 
Below are some label layouts to show hierarchy and to show what it would look like when it was printed.
The manager mentioned wanting to get labels printed online, so I made a circle option to match the idea that they had. The round labels still have all the pertinent information that is required.