________________________________
Class:

  Marketing Startegy (Undergrad)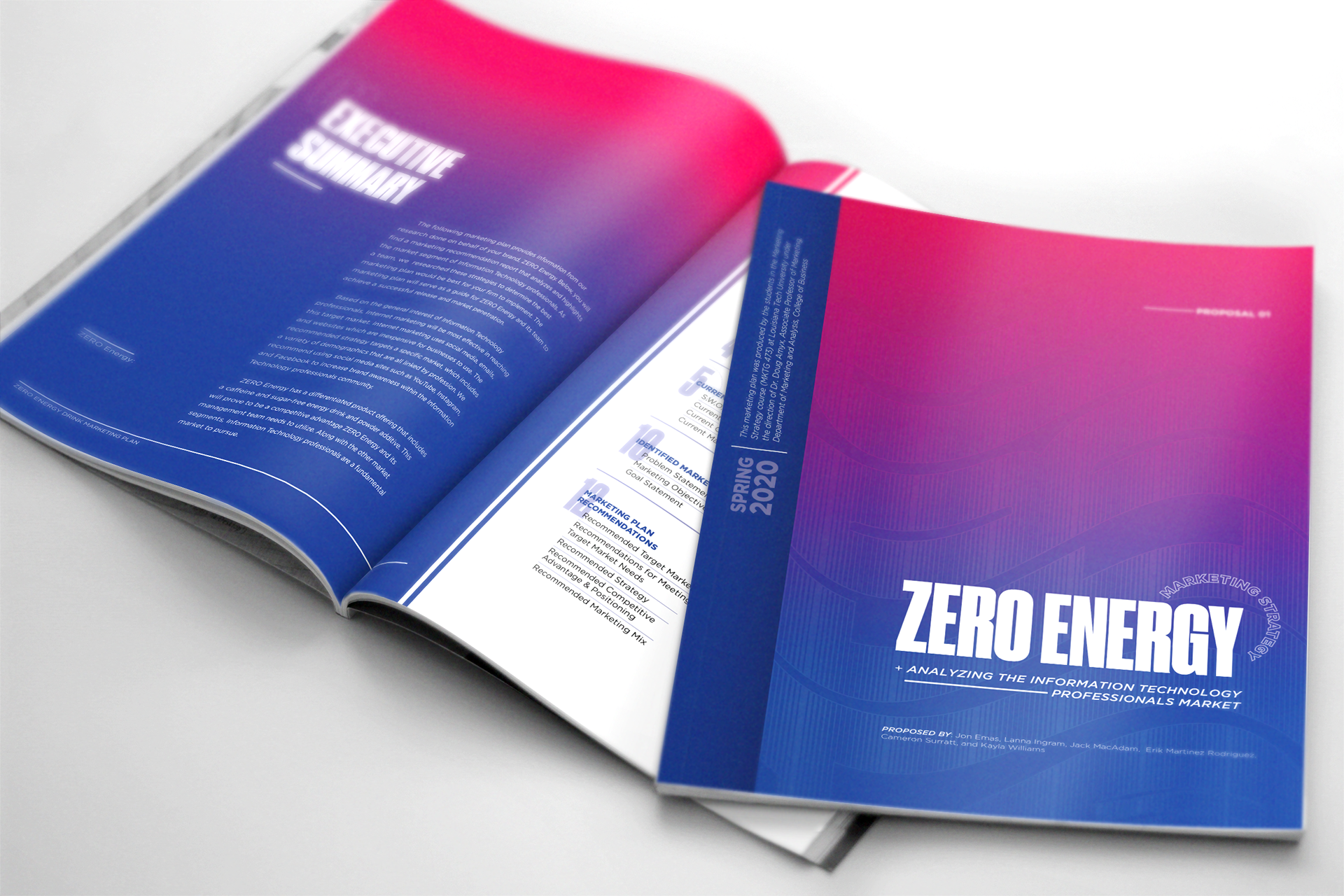 Marketing plan targeting information technology segment
We created a marketing plan for an up and coming energy drink brand. We recommende

d marketing strategies and tactics for a successful launch of their product.
The report outlined the current situational analysis of the company and provided extensive research about the recommended targeted market of  information technology professionals

. We developed a brand identity which included packaging design and web design.